WELCOME TO VIDYAA VIKAS COLLEGE OF EDUCATION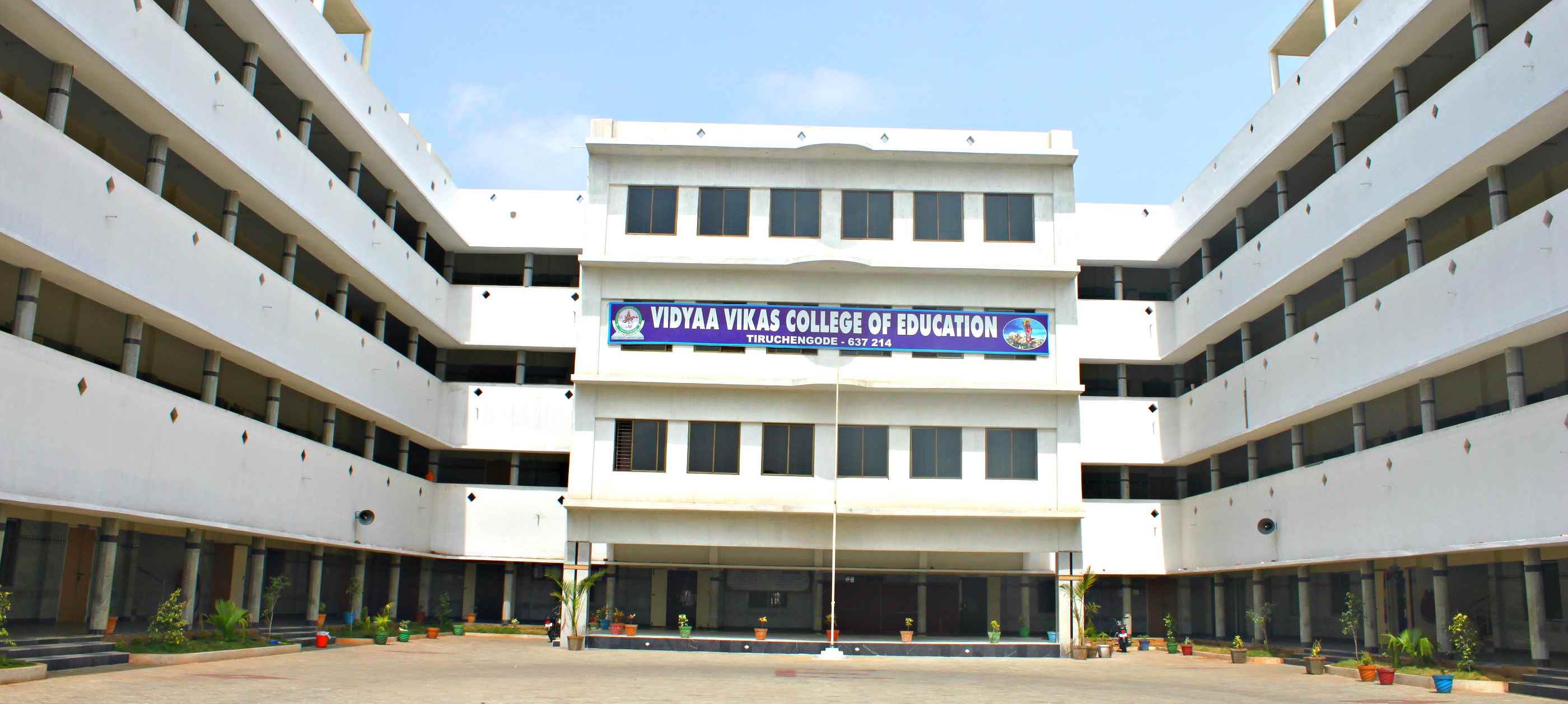 Our Vidyaa Vikas College of Education was established in the year 2005 with a view to cater to the needs of the Rural area Graduates. Right from its inception in 2005-2006, our College Progresses systematically during these 8 years keeping in mind the welfare of the Society by producing skillful, Talented and Outstanding Teachers, Our Management is very keen in maintaining the Quality of Education and the welfare of the Students in all ways.
The quality of Education depends mostly on the quality of teachers. Teacher education is a significant part of the educational system. Teacher education must prepare professionals to visualize correlations between self, society and nature. An individual is trained to bring out his best to the maximum so that his existence on this earth is fruitful to both himself and the society.
E-Monitoring Portal Details for Our Teacher's Education Institution
ASSESSOR REPORT

STUDENTS REPORT




Sailent Features

Sprawling campus in a serene atmosphere

Spacious building with all infrastructural facilities

Qualified and dedicated faculty members

Very good hostels for Boys and Girls

Well equipped Library and Reading Room

Programmes and cultural activities to promote Personality Development

Academic Programmes

Efficient Class Room Lectures

Seminars and Guest Lecturing by visiting Faculties

Regular Internal Examinations

Practicals in well equipped Laboratories

Placement Counselling

Digital – computerized library with surplus books in all subjects, valuable journals, and CD's for teaching practice.